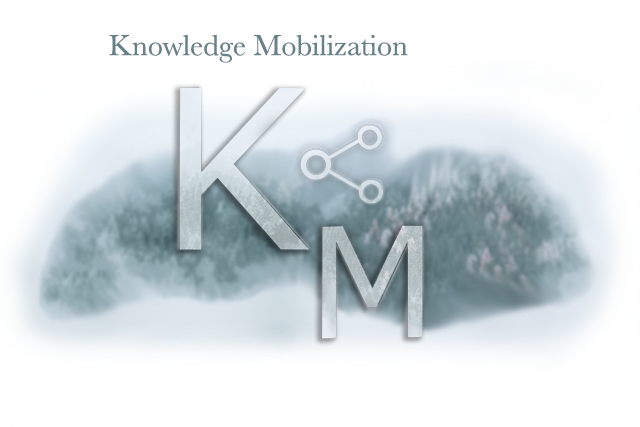 WHAT IS RESEARCH CURATION?
It is a method to mobilize our research quickly to broad audiences via dynamic online platforms. Through experimentation and research, we are working to establish an applied method for this new practice. Research curation is a critical step towards knowledge mobilization as it establishes context and offers additional meaning to research. It does so by adopting elements of contemporary curatorial practice, established in museums, into the dissemination process. These elements include interpretation, visual storytelling, and educational communications.
It also considers what connects users to knowledge by establishing multiple points of entry. To this end, research is curated across social media platforms (Pinterest, Twitter, Facebook, and YouTube), is illustrated through data visualizations and videos, and reflected on in blog posts. This curatorial toolkit dynamically shifts between different forms of media while maintaining close connectivity. It also helps mobilize research as it is being produced, thereby shortening the time lag of the take-up of knowledge. Ultimately, our hope is for this new practice to disseminate research further, foster deeper connections to knowledge while encouraging users to take action on the ground. 
---
We were recently awarded a Social Science and Humanities Research Council (SSHRC) Insight Development Grant to explore the integration of contemporary museum and digital practices into the research process. Our investigation will explore what value can be added to the dissemination process of research impacts and knowledge mobilization.
To view the successful project description, click here. To learn about our research team, click here. 
---
CHECK OUT OUR EXPERIMENTAL PROJECTS BELOW
These projects are helping us develop our research curation practice
Blog Series: What is a 21st Century Curator? 
Follow this blog series as it explores and documents our research on contemporary curatorial practices shaping the web. Curation traditionally resides in the realm of museums and art galleries, but in more recent years, it has reached beyond their institutional walls. This democratization has shifted perceptions and repurposed this practice for new realms, most notably on the web. This evolution not only reflects developments in technology, but also a desire to share, discuss, and educate from afar.  
We're on Pinterest. Follow Us. Pin Us. 
Check our new Pinterest account. It communicates innovations in sustainable community development through beauty and knowledge. From Canadian wildlife and biodiversity to data visualizations and design, this social media platform provides a space to experiment with research curation. Organized into 15 curated boards, our page not only features our work but also images pinned from interesting content found across the web. 

We're on Twitter. Follow Us. Retweet Us. We're on Facebook. Like Us. Share Us. 

Check out our Twitter and Facebook pages. We share our research developments—including videos and data visualizations—and weekly blog reflections. We also mobilize relevant news stories and projects that highlight innovations, whether big or small, happening in Canada and around the world. 
What is Spatial Justice? Video
What is spatial justice? It's not a typo; it's a new and important way of thinking about social justice. Many of us will relate to justice and injustice along axes like class or race or gender. But every single one of us is affected by the spatial distribution of justice—things like where your nearest library is or how much diversity is in your grocery store. Watch this short animated video to learn about common examples and ways to increase spatial justice. 
Check out this Interpretive Plan to learn more about the video. 
"The Legend of the Dragonfly" Video
Featuring "The Legend of the Dragonfly" poem, by Walter Dudley Cavert, this animated video follows the metamorphosis of a dragonfly nymph. His transformative journey is illustrated through Claude Monet's vibrant "Water Lilies" series and set to an original composition on piano, by Jaime Clifton-Ross, inspired by the dragonfly-filled ponds in the historic Hatley Castle gardens. As he flutters between lily pad and weeping willow, he comes to terms with leaving behind his loved ones and embracing his new form.